We see Washingtonia palms all over south Texas. It is by far our most common palm tree. Washingtonia filibusta are cold hardy, water wise, and look awesome! Even untrimmed, the girth of this Washingtonia palm is pretty darn impressive.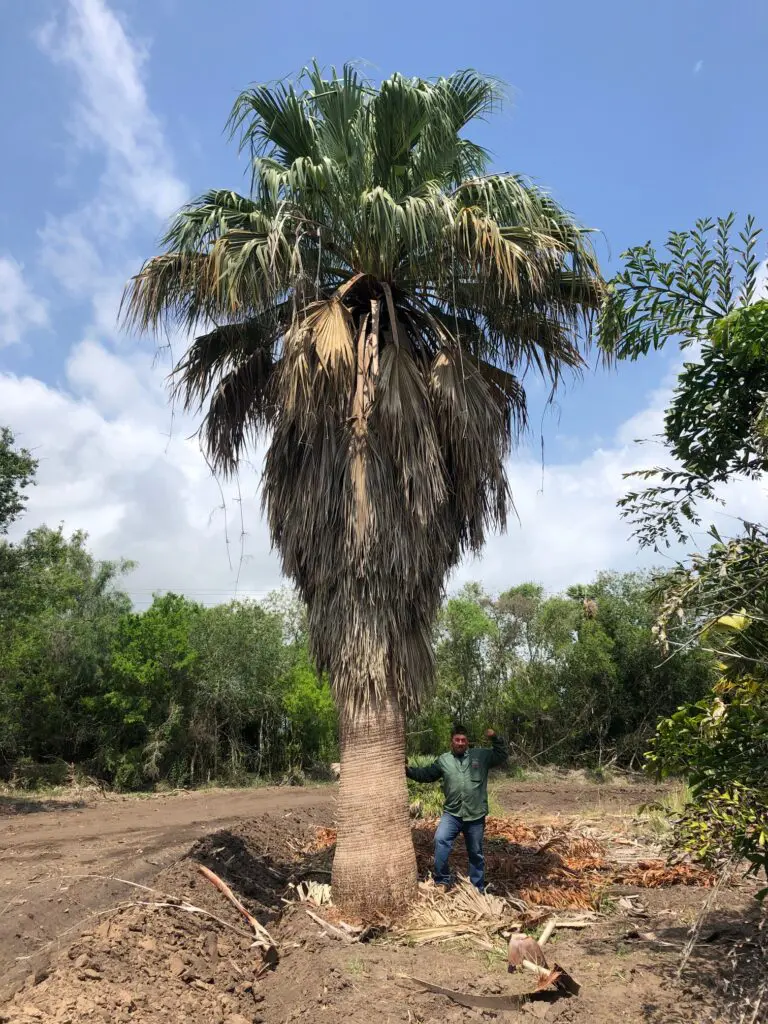 TYPES OF WASHINGTONIAS
I can't tell you how many times I have heard people refer to Washingtonia palms as "plain old palms". Thousands of different palms grow around the world. There are two Washingtonia varieties: Washingtonia robusta (aka Mexican Fam Palm) and Washingtonia filifera (aka California Fan Palm).
We mainly see Mexican Fans (or robustas) in south Texas. As their name says, they are native to Mexico, which is right across the border from where we farm. A Mexican fans trunk is super skinny. They grow fast and they grow TALL.
CARING FOR WASHIES
Caring for Washingtonias? What care? Basically, you plant them and they do all the work. All Washingtonias are water-wise. That's why you see so many growing along the highways. After TexDOT plants them, the only water they receive is from rain. Although they are not native to south Texas, they have naturalized – which is just a fancy way to say "the birds plant them EVERYWHERE!" I think they make a lovely tall addition to our native brush.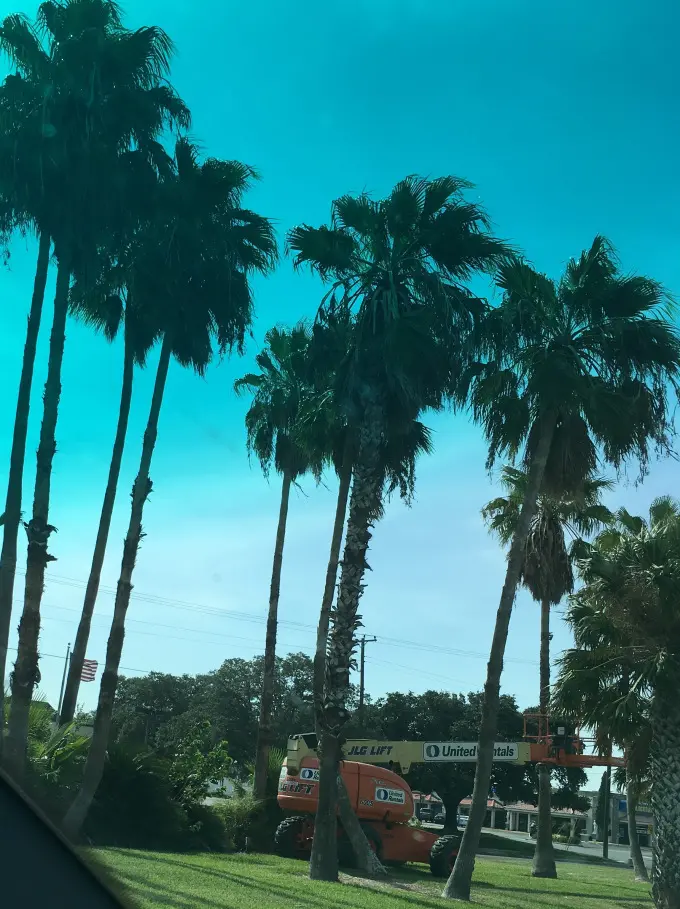 FILIFERAS
California Fans (or filiferas) have super thick trunks, making them more cold tolerant than Mexican Fans. They are also more tolerant of wet areas. A filiferas fronds have fibers along the splits in the frond. They grow a bit shorter but will still reach 40 feet.
HYBRID WASHIES or FILIBUSTAS
Washingtonia palms cross-pollinate easily so you see a lot of variation in size. The hybrid washie is called Washingtonia filibusta. The first photo is a hybrid. In the photo below, the variation is pretty evident. Without being able to see the fronds up-close, I would say the one on the far right is a filibusta and the others are all robustas (Mexican Fans)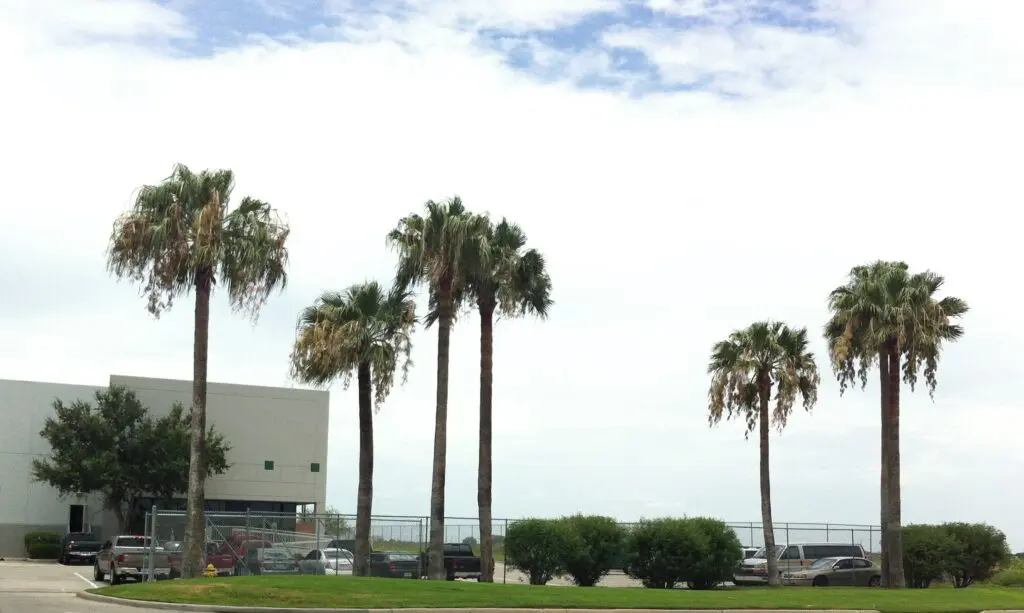 We grow lots of Washingtonia palms – and always hope the seed will show a nice hybrid. Right now, our farm has less than 25 big hybrid Washingtonias like the one pictured at the top of this article. They'll make quite a statement in any project! If you're in the nursery industry and are interested, wholesale pricing can be found by calling our nursery or here.