A little information on Texas Sabals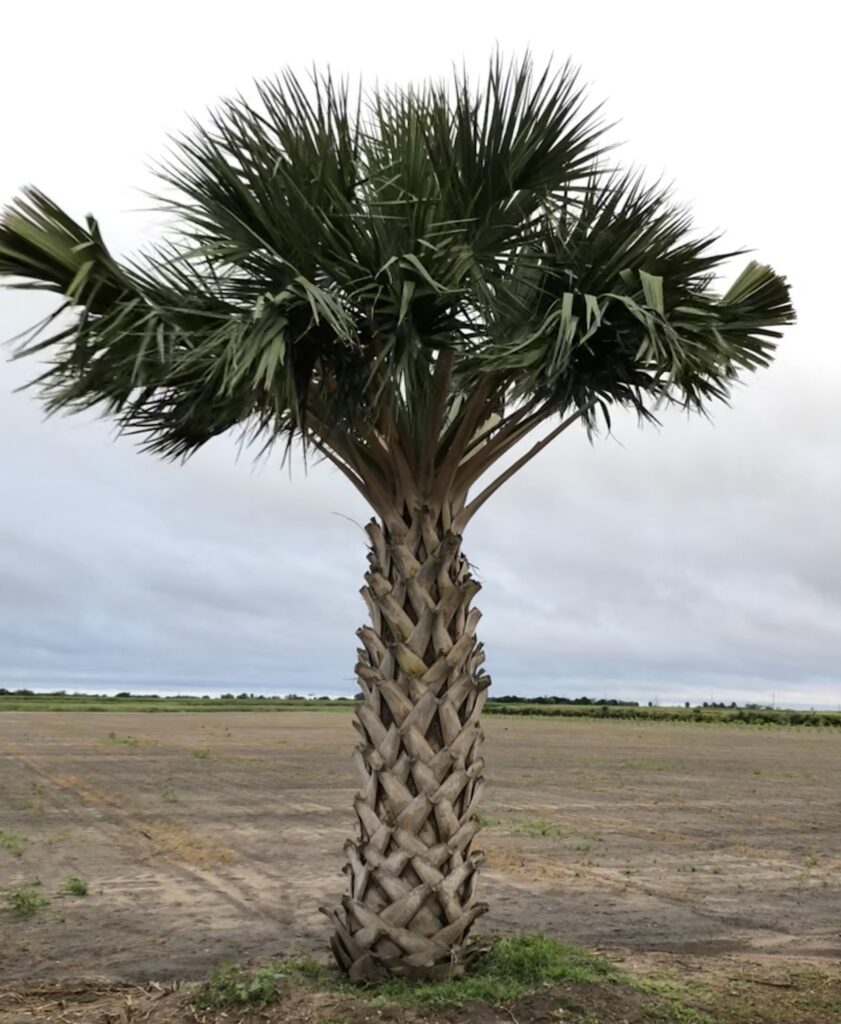 One palm native to the Rio Grande Valley is the Texas Sabal. Seen in many brush lines and native brush in the valley, this palm has a stockier trunk than the Florida's cabbage palms. The leaf margins (boots) tend to remain on the trunk for many years, giving it a cross-hatch design. Texas Sabals are great for streets and parking lots. They are cold hardy through the Dallas-Fort Worth area and have a high drought tolerance once established.
Our Sabal Trim:
We have experimented with our harvest process and this method has worked so well. We highly recommend that all the fronds be removed at harvest and leave only the last set of petioles!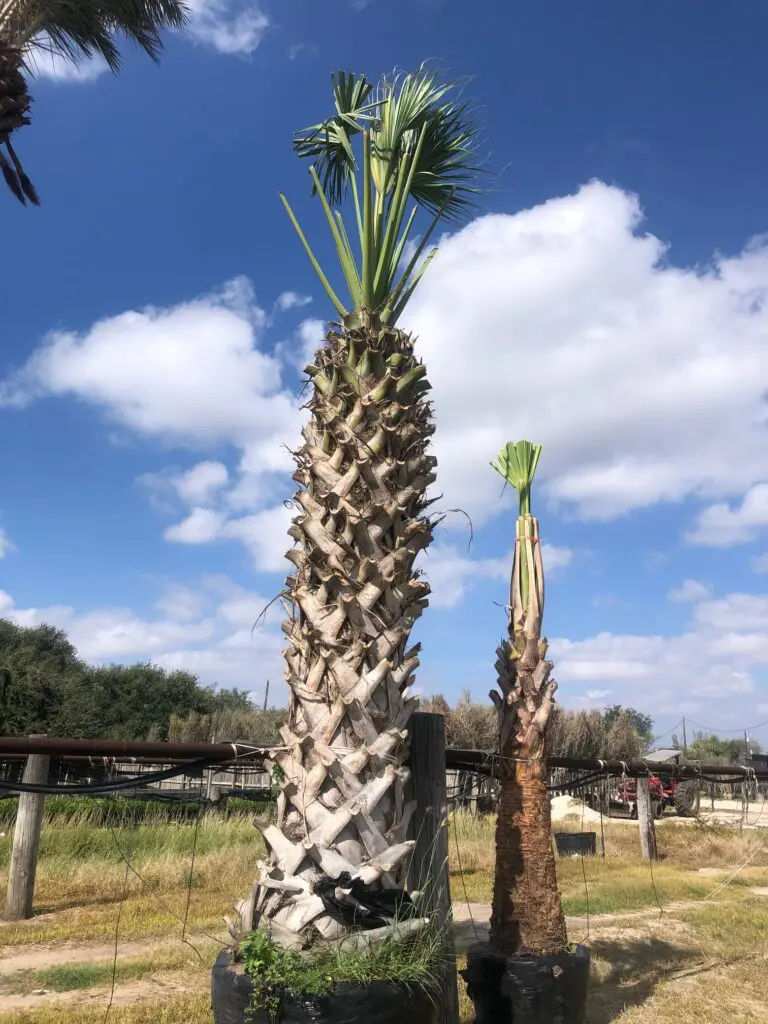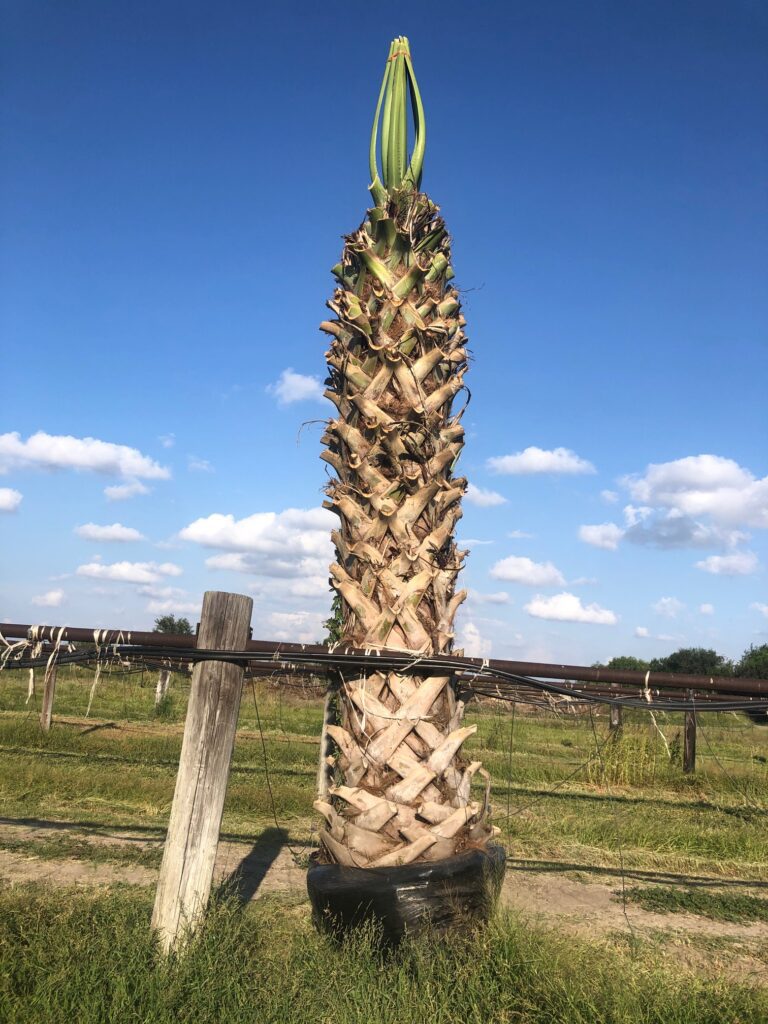 Why we do this trim:
Sabals are a vigorous palm that transplants easily but have a lower success rate after transplant than other palms. We cut the roots at harvest and new roots have to grow at the palm base. With our trim, the palm now uses its energy to put down new roots instead of keeping fronds green. Since there is no canopy, there's little resistance and that means that the pam won't move and feeder roots won't break!
If you are planning on buying Texas Sabals in the future, especially from us, we require all of our customers get this cut on our sabals. It's highly beneficial to the tree and will ultimately be beneficial in the end for you! Here is a link to our Texas Sabal information sheet: