With last year's freeze and the strange weather we've had in 2022, you may still have damaged plants in your yard. Replacing parts of a landscape can be overwhelming, even for experienced gardeners. Now may be the right time to hire a professional. There are definite benefits.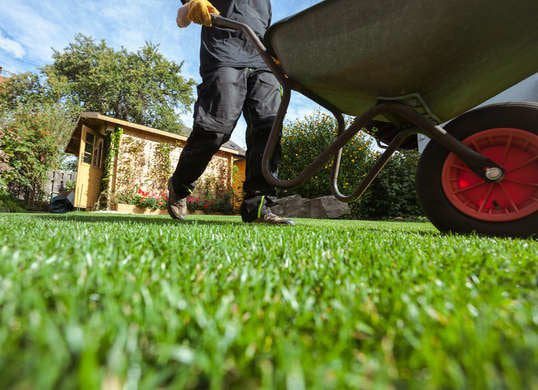 Training and Experience
A professional landscaper has the training and experience to handle and install plants and trees. A local landscaper will know which plants are best suited for your area. They also know where to place particular plants. Amount of sun or water a plant receives determines how well it will grow. Training and experience help landscapers avoid costly mistakes that a hobby gardener sometimes make.
Common Mistakes Home Gardeners Make
PLANTING TOO CLOSE TO THE HOUSE
A common mistake that we notice is planting a tree or palm too close to the foundation of a house because it looks good at planting time. In ten years, the error is clear as in the photo below. The canopy could damage your roof or foundation and removal is another expense.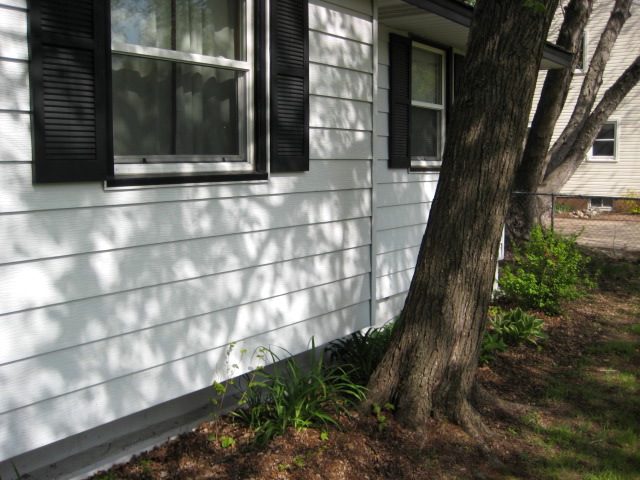 Landscapers have experience with plant spacing, and they know the mature size of the material they work with. A professional landscaper will take into consideration the mature size of each plant so you don't install too many or too few. Another common mistake is planting too many items. These plants are competing for nutrients so overplanting can stunt their growth. As the plants mature, you may find yourself having to remove some when you no longer like the look.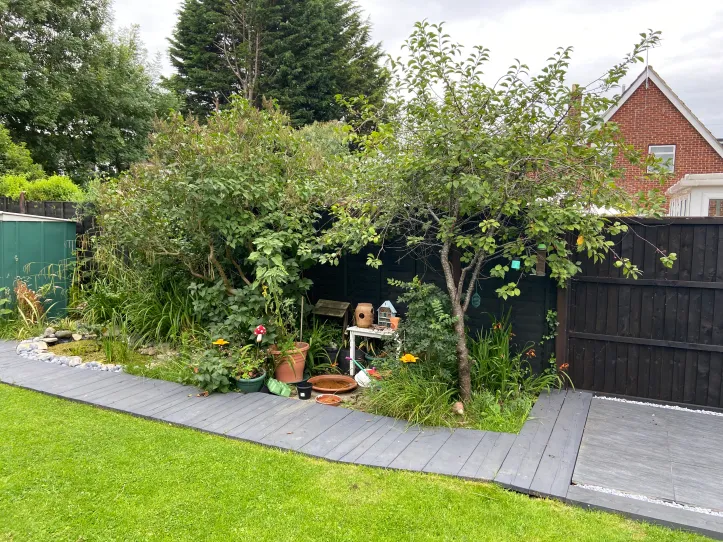 PLANTING INCOMPATIBLE PLANTS TOGETHER
Local landscapers know which plants have similar water and light requirements. They also know the soil preferences of the plants they are working with. They will grow plants that work well together and tolerate the same water requirements. Local landscapers can give good advice on how to set your automatic irrigation system so you'll be successful in keeping your garden tended.
Professionals have the equipment
Another reason to hire a landscaper to replant your yard is because they have the right equipment to do so. Many palms did not survive last winter. Trees and palms are BIG and HEAVY! Removal and replanting is not an easy task . . . and it can be dangerous. Professional landscapers have the heavy equipment to remove the dead palm and replace it with a cold hardy palm of a similar size. Because of their relationships with various growers and nurseries, a professional landscaper can find what you need.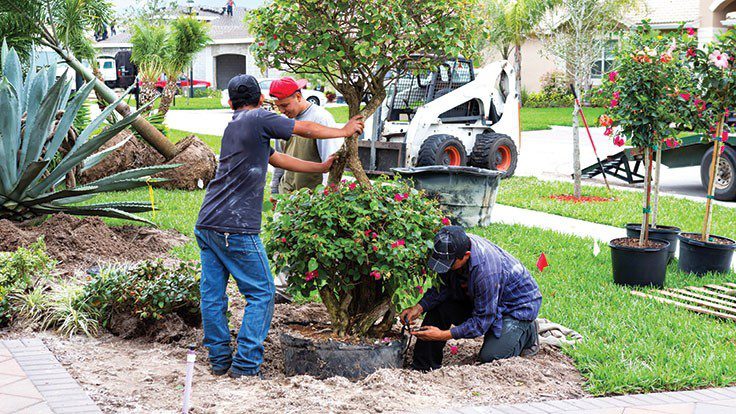 When choosing a landscaper, here are some qualifications to look for:
Experience: Landscapers with plenty of experience can suggest the right trees and plants that will work best in your specific yard for your specific area.
Communication: Communicating with your landscaper is vital in designing your dream yard. By communicating exactly what you want or would like, the landscaper can source the right material.
Responsiveness: The landscaping business has never been busier than now, so how responsive the business is with quotes and replies will indicate how responsive they will be on the actual project.
Previous Work: It is a good idea to look at the landscapers' previous projects to get a feel of their style and quality of work. Ask the landscaper for previous project locations and drive by to see how they designed it and get ideas on what you might like from that project.
Testimonials: Read testimonials from previous customers to see how landscapers do their business, how reliable they are, and how their work came out.
The massive 2021 freeze in Texas decimated many of our yards, and over a year later, we are still replacing freeze damaged plants. Consider using a professional. Local landscapers have the training, experience, and equipment to give you the landscape of your dreams. Finding the right landscape company may take time, but it will be worth the effort. If you need a starting point, we keep a list of local landscapers that we work with throughout Texas. Email us if you would like a referral.