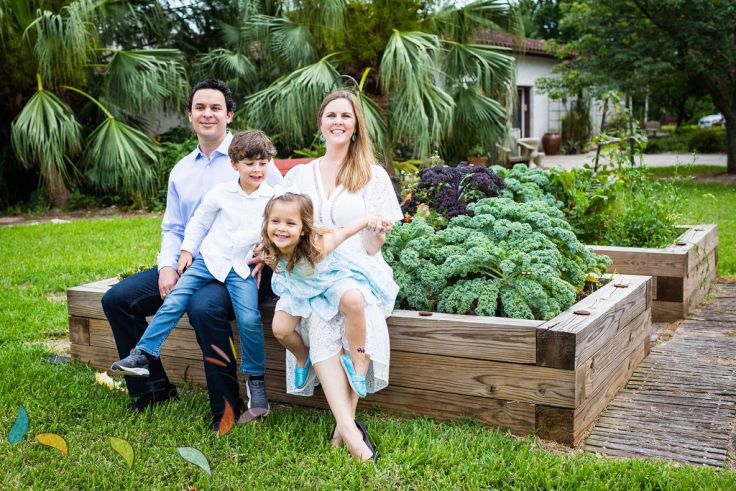 You may think this is a post about growing kale . . . or raised bed gardening . . . . but you'd be wrong. I want to introduce you to and share my love of Chinese Fan Palms. Those are the two palms you see in the background. They are greatly overlooked and under utilized.
Chinese Fans are part of the Livistonia family – This one is Livistonia chinensis and is native to Japan, Taiwan, and (surprise!) China. This palm is drought tolerant, moderately salt tolerant, and tolerant of not so great soils. Unfortunately it is only cold tolerant to zone 9, which means San Antonio and Houston are it's northernmost range in Texas.
What I love most about Chinese Fan Palms is how long the fronds remain green! In the top photo the fronds are practically touching the ground and they are still green. I also love the size of the fans. I'm talking HUGE!
What I'm not so crazy about is the weight of the ripe seed. Forgetting to remove the seed stems before they ripen will leave you with a big disposal task. They are crazy heavy so be sure to cut the seed stem while the fruit is still small – or even, right after they bloom. Don't worry that you'll be depriving animals of sustenance. The only animal or bird I have EVER seen eat Chinese Fan seeds are squirrels. And squirrels don't need easy food from me. If you leave the seed, expect to find quite a few baby Chinese Fans in your planting bed.
Below is a trimmed up Chinese that we are about to harvest. The fronds will be cut in had to lessen the stress of harvest to the palm.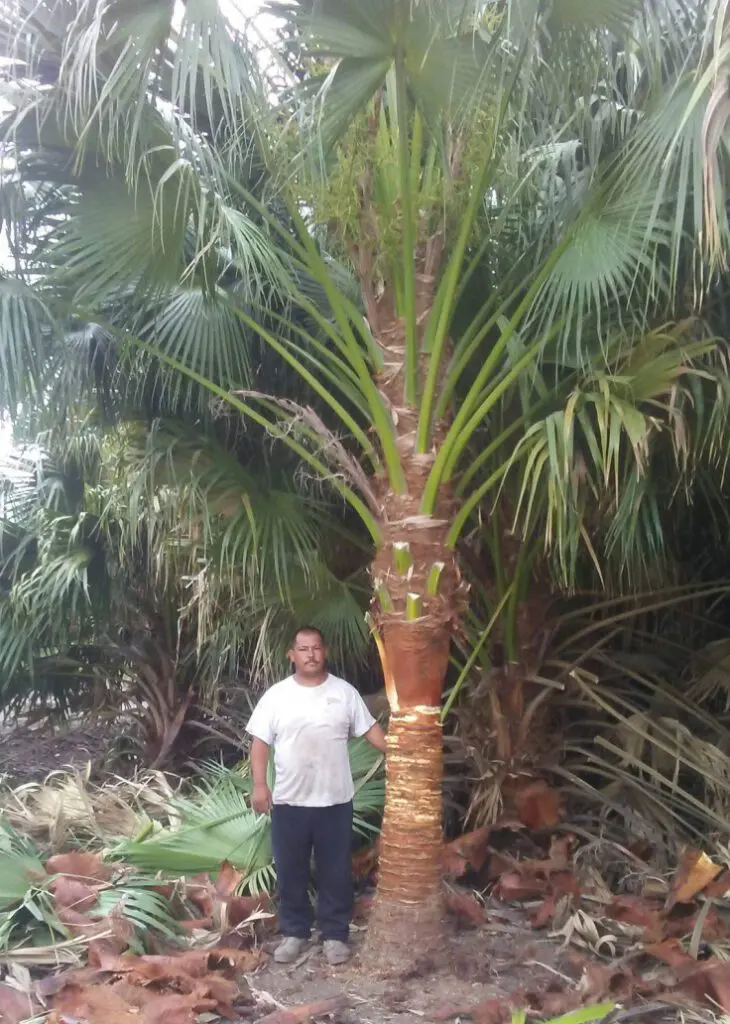 This is an older tree – ten years in the field – old enough that the leaf bases, aka boots, have fallen from the bottom foot of the trunk. Alex has shaved the trunk as far as is safe for the health of the tree
Chinese Fan Palms work nicely planted in groups of 3 or 5. This gives you a nice canopy to plant shade loving plants below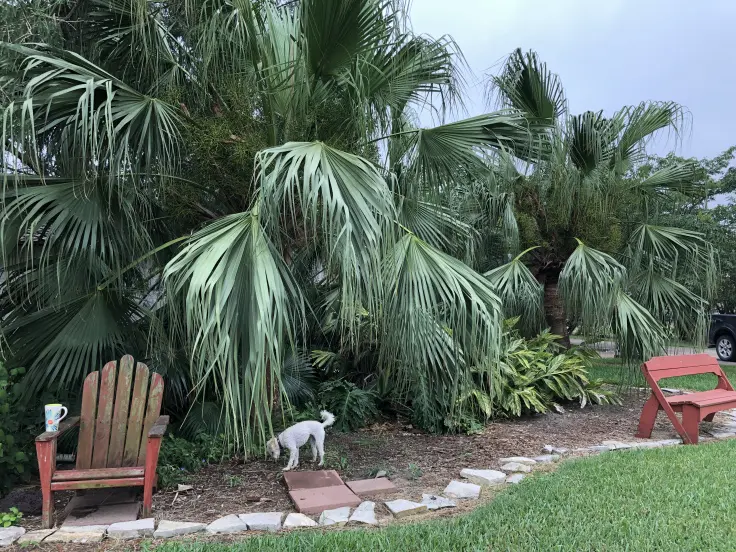 They are also nice all lined up.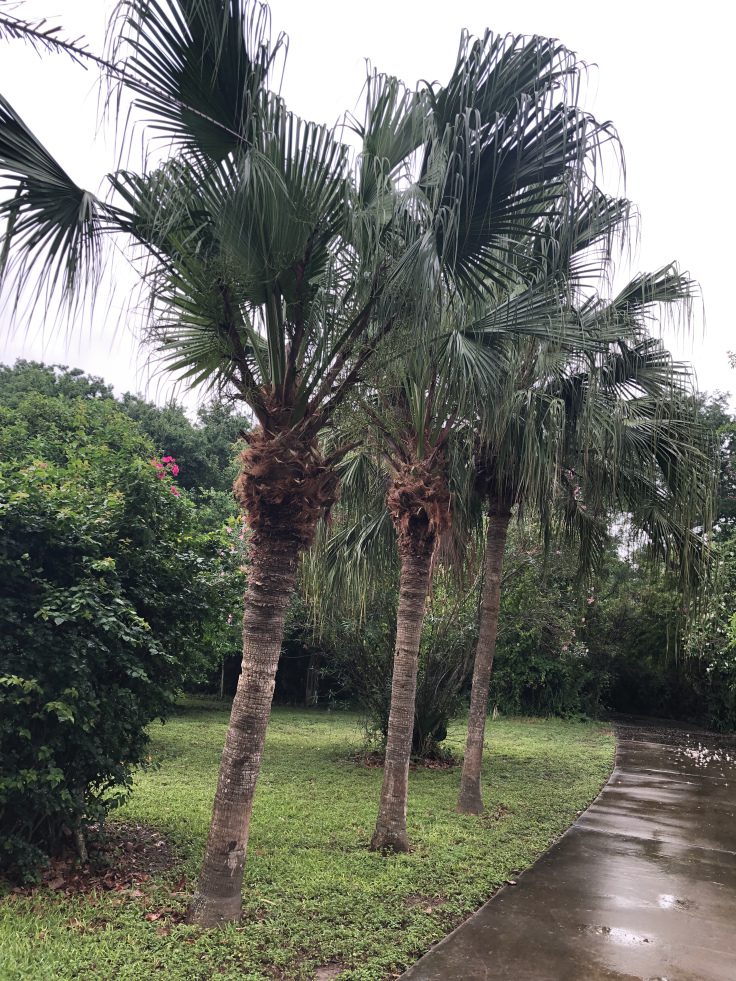 Consider Chinese Fans when you are looking to install Washingtonians. They will remain MUCH shorter so are a better scale for most properties.
I hope when you are looking for something tropical, you will think Chinese Fan Palms!