Paloverde 'Desert Museum' gives us all the ease and beauty of a native desert tree without the thorns! We've grown them for about five years now and love them every bit as much as we thought we would.
When we first planted them in the field, we were amazed at how fast they grew. They set a pace that no other tree kept up with.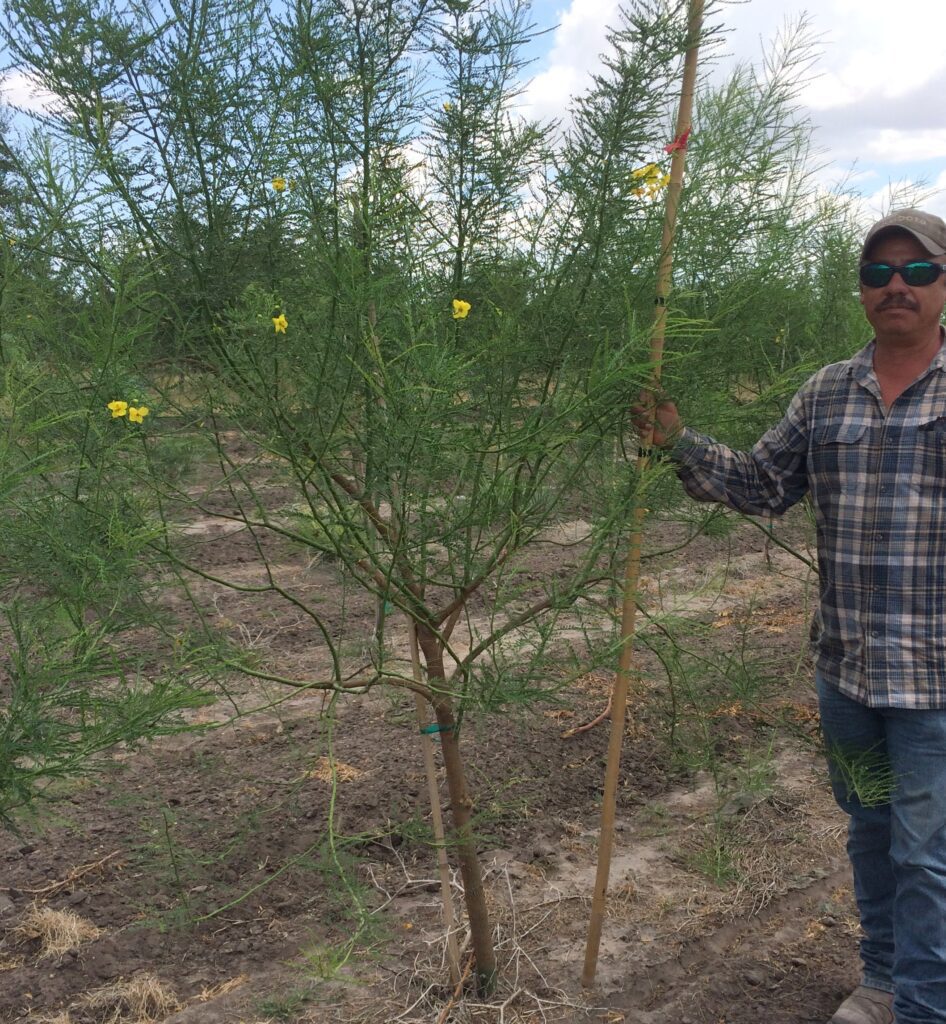 At first we lost too many at harvest so we decided that we should container-grow them.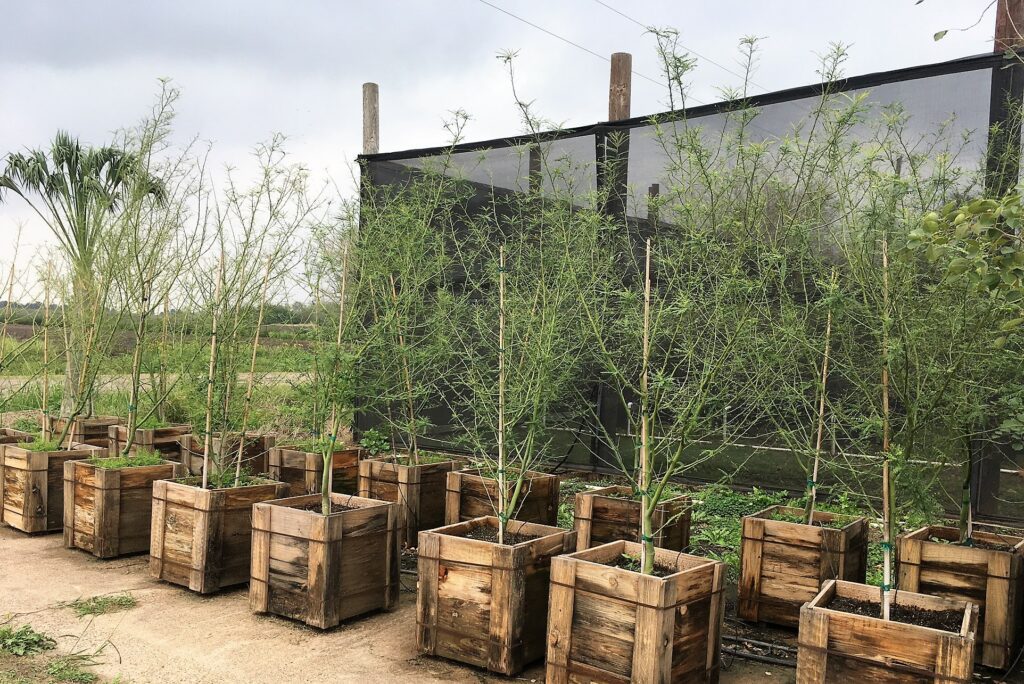 Although our loss rate is ZERO, 'Desert Museum' grows super slow in containers . . . any containers . . . plastic pots or wooden boxes . . . . it doesn't seem to matter.
Thankfully, we've honed our harvest process so we can provide some 3, 4, and 5″ 'Desert Museum'.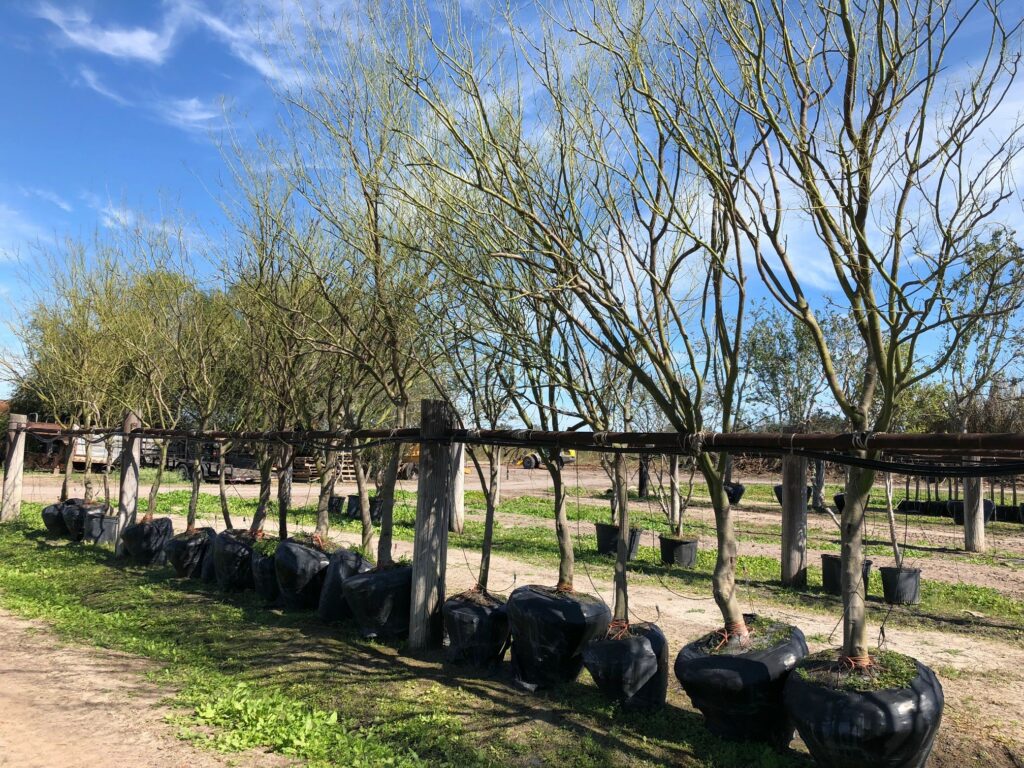 Learn from our experiences: 'Desert Museum' will grow like a weed when you plant it in the ground! So, if you can't find a big one . . . or if the budget can't handle a big one, rest assured that, once you plant it, a 'Desert Museum' paloverde will grow, grow, GROW!