If you are looking for an accent palm, you should take a look at Cliff Date Palms (aka Phoenix rupicola). The leaves are bright green and lay flat along the stem, giving it a very graceful look.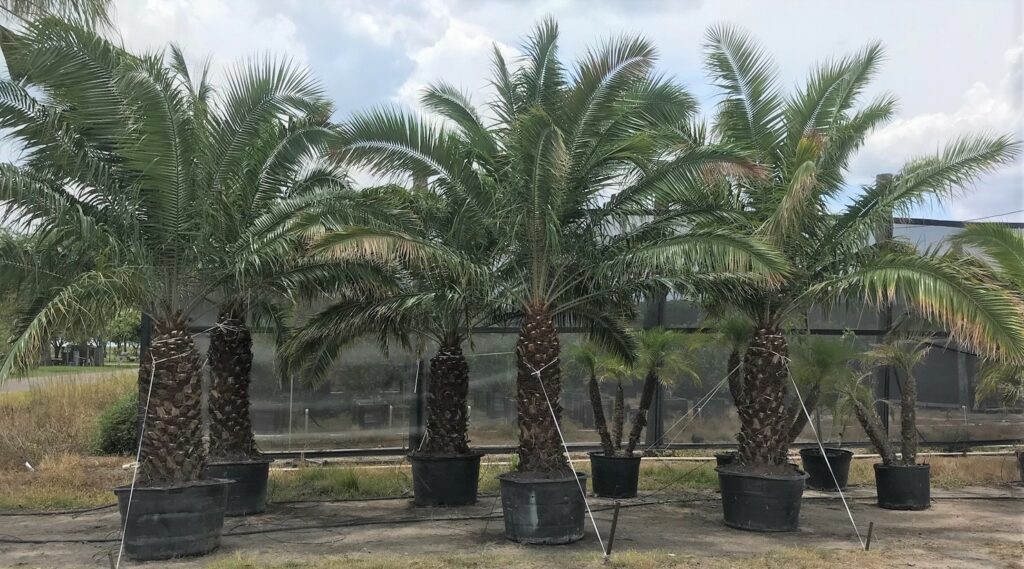 I think Cliff Dates look great standing sentry at the ends of a planting – or as a focal point in front of a wall. This is a very slow growing palm. Betrock's Guide to Landscape Palms by Alan W. Meerow lists the mature height as 25′ but our have been in the field for TEN years are now just 10 feet tall. The frond is about 6 feet in length, leaving a 4-5 foot trunk. The canopy consists or 30-50 leaves. Now that's gotta scream TROPICAL, "hand me a pina colada" !
Did I mention that Cliff Dates are native to India? They grow in the rocks and cliffs of the Himalayan Mountains. They are not picky about their soil and are drought tolerant.
Before you get too excited, I have to say that Cliff Dates are less cold tolerant than some of the other date varieties. They will do well in the Coastal Bend and the Rio Grande Valley but exceptionally low temperatures could damage them in San Antonio or Houston.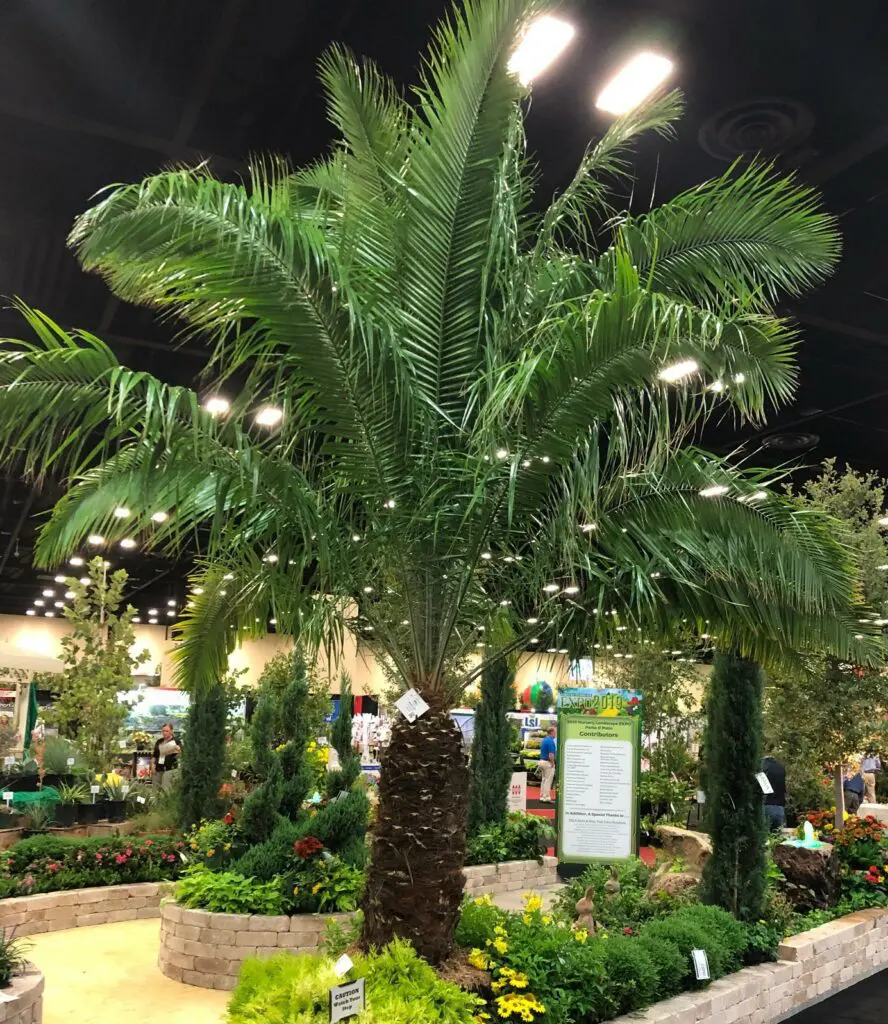 One of the fun things about palms is that they can be used in so many ways. For instance, as shade trees, accent planting or ground covers. Another advantage are the bees and other pollinators that are drawn to palm trees. They find the sweet fragrance of their inflorescence irresistible! Bird and small mammals will eat the ripened fruit.
If you want to add palms to your landscape, we have a handy little resource that is sure to be helpful. On it, you will find mature sizes, growth rates, light/fertility/soil requirements, and some siggested uses. You can access it at Palm Data